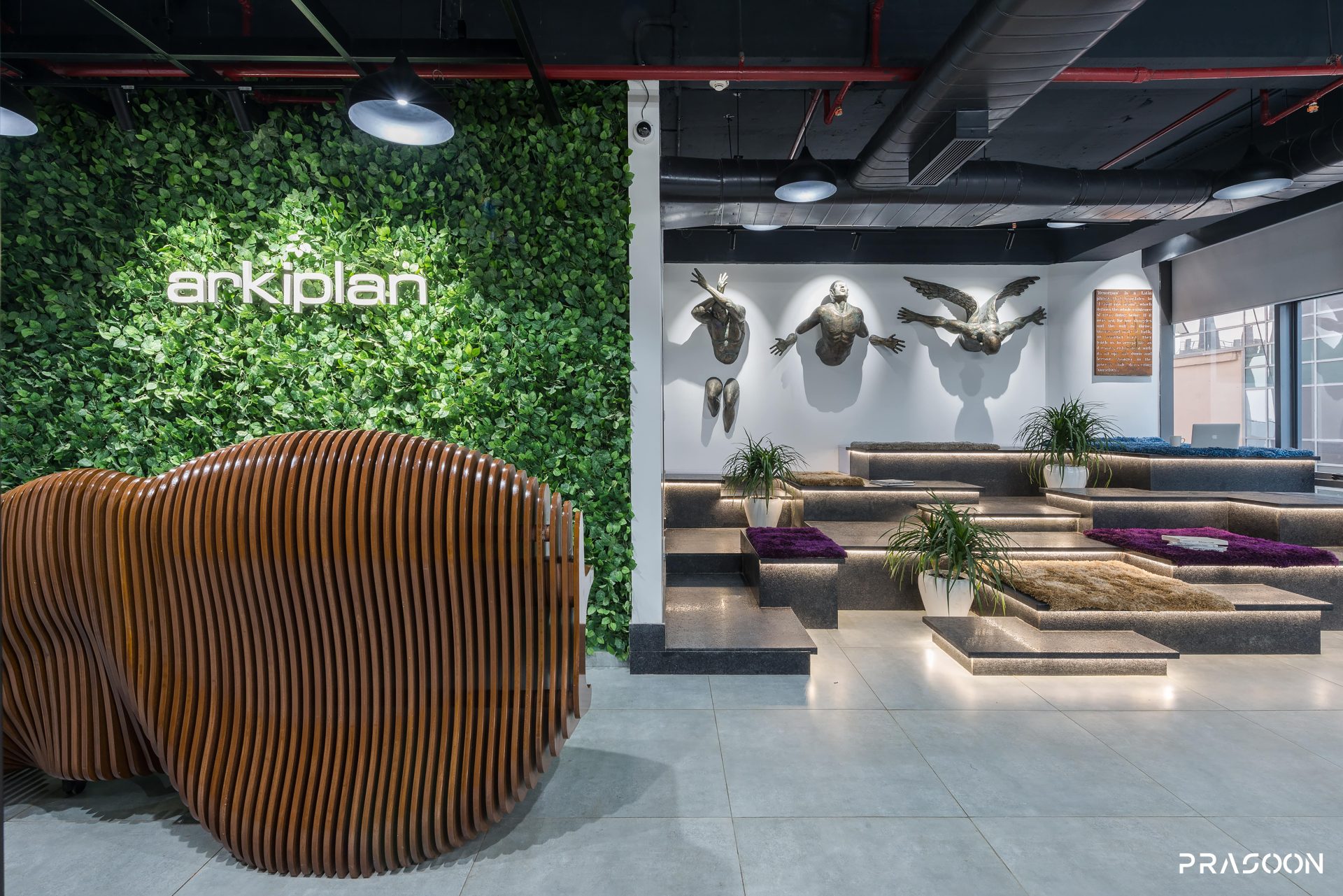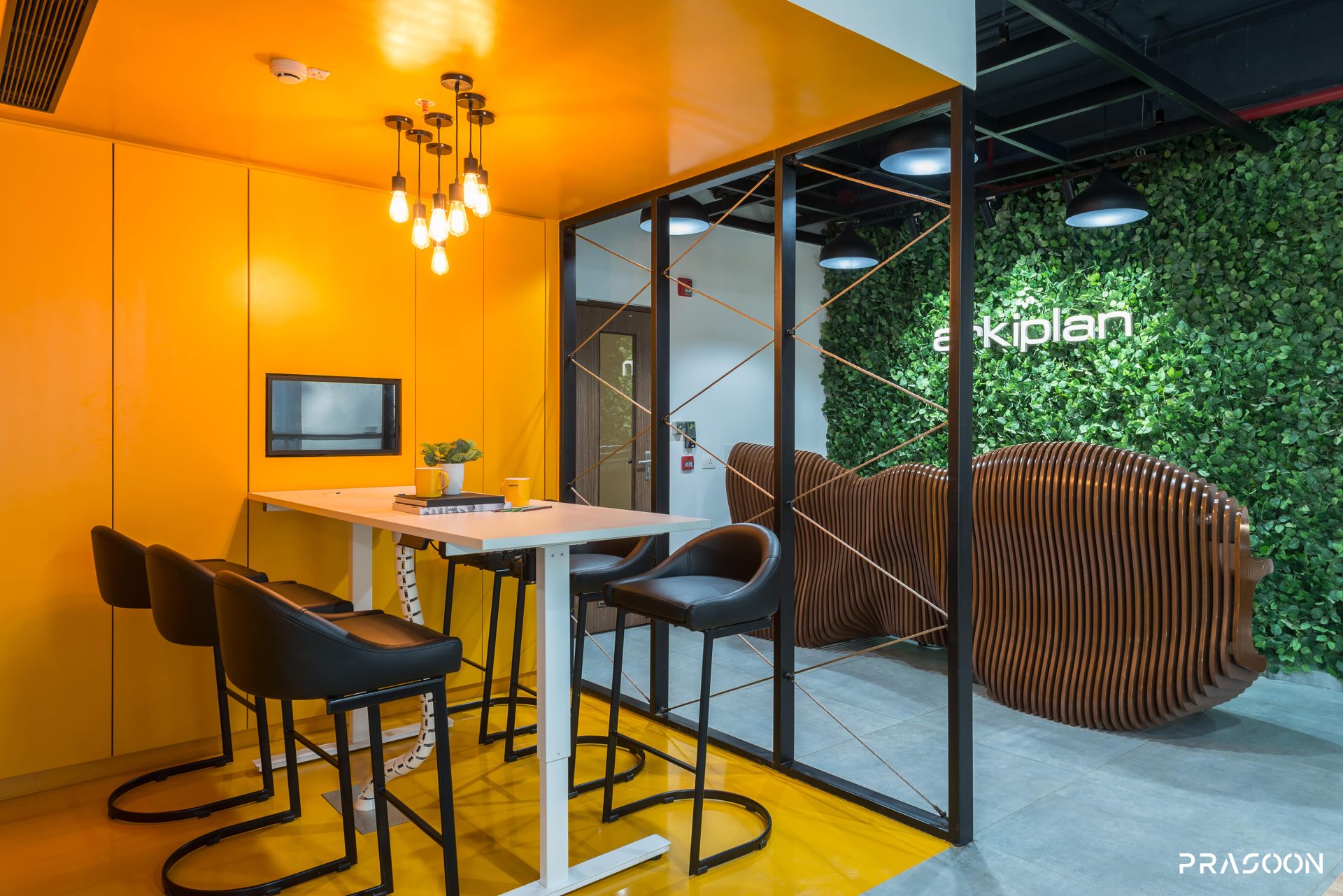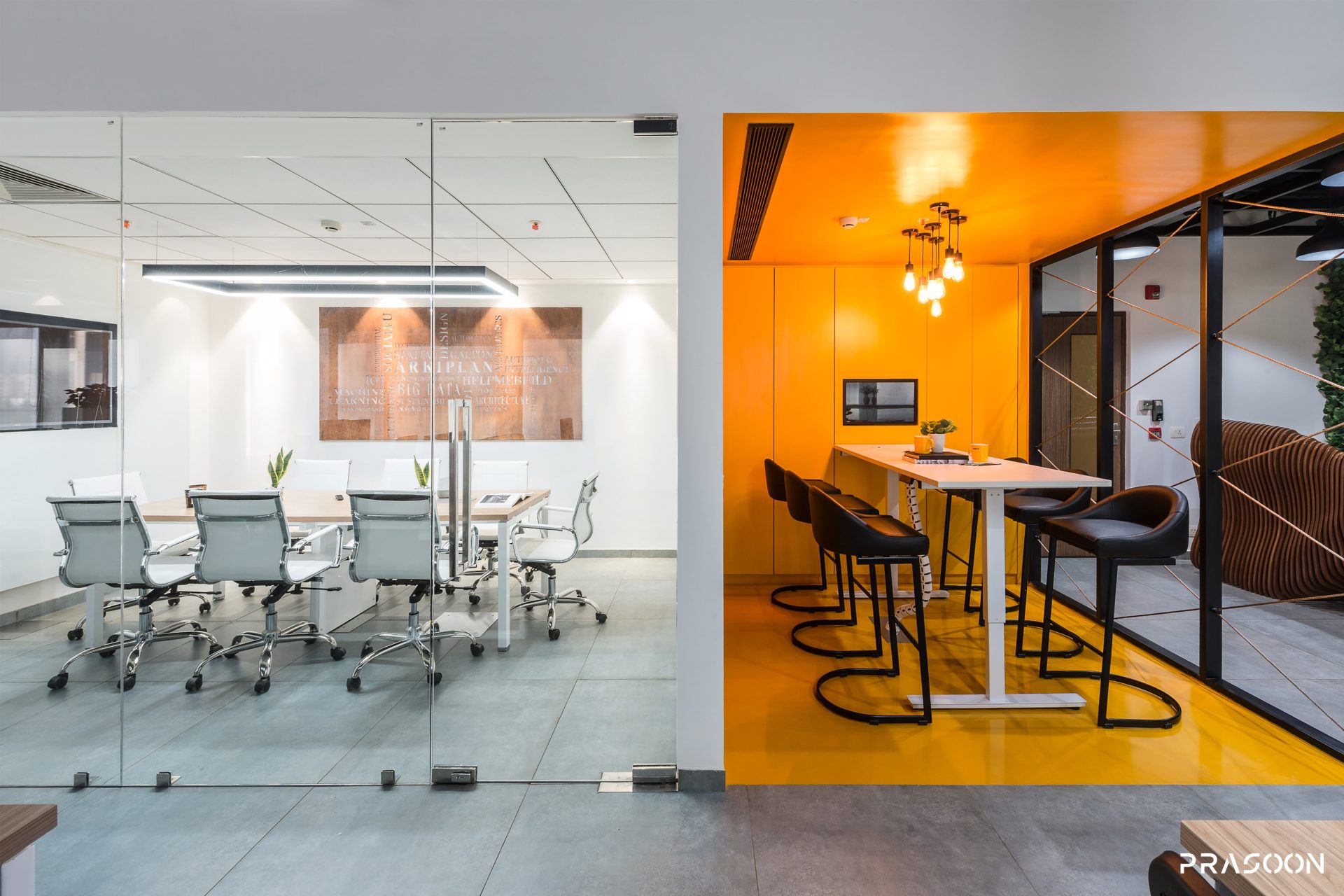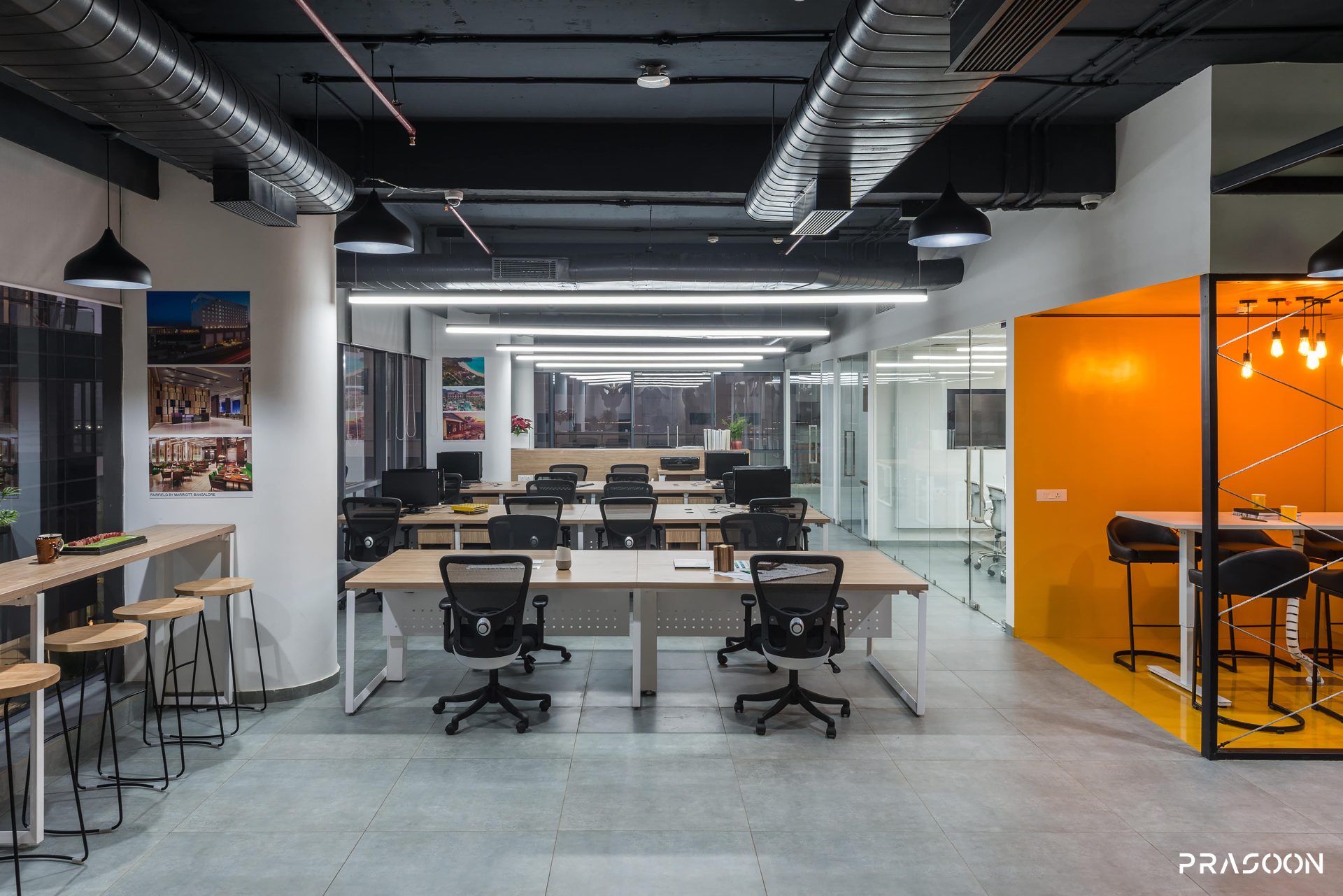 Location: Gurugram, India
Project Type: Interiors
Built-up Area: 185 sqm
Project Description
It's a universally acknowledged fact that our surroundings affect our mood, productivity and creativity. Built on this premise, the Arkiplan International office was designed to inspire creativity and lift its employees' spirits. The layout was to discard hierarchy and engender transparency, and an open plan was decided upon to facilitate easy communication.
With the open floor plan comes the responsibility of creating breakout areas where people can get a few moments of quiet or meditate. It has been efficiently catered to with various zones, both formal and informal, private and social. The breakout areas serve several functions, acting as places to relax or to come together for informal discussions. One such area is the stepped-seating overlooking a wall of life-sized sculptures based on the theme of 'resurgam', which translates to 'I shall rise again.' It inspires people to look beyond their current struggles in the hopes of a blissful tomorrow.
All the elements, from the parametric reception desk to the founder's fluid table, have been designed to reflect the firm's ideology of exploration, experimentation and innovation. The amalgamation of form and fluidity, formal and informal and open and closed creates a symbiotic balance between work and recreation inside the office premises.