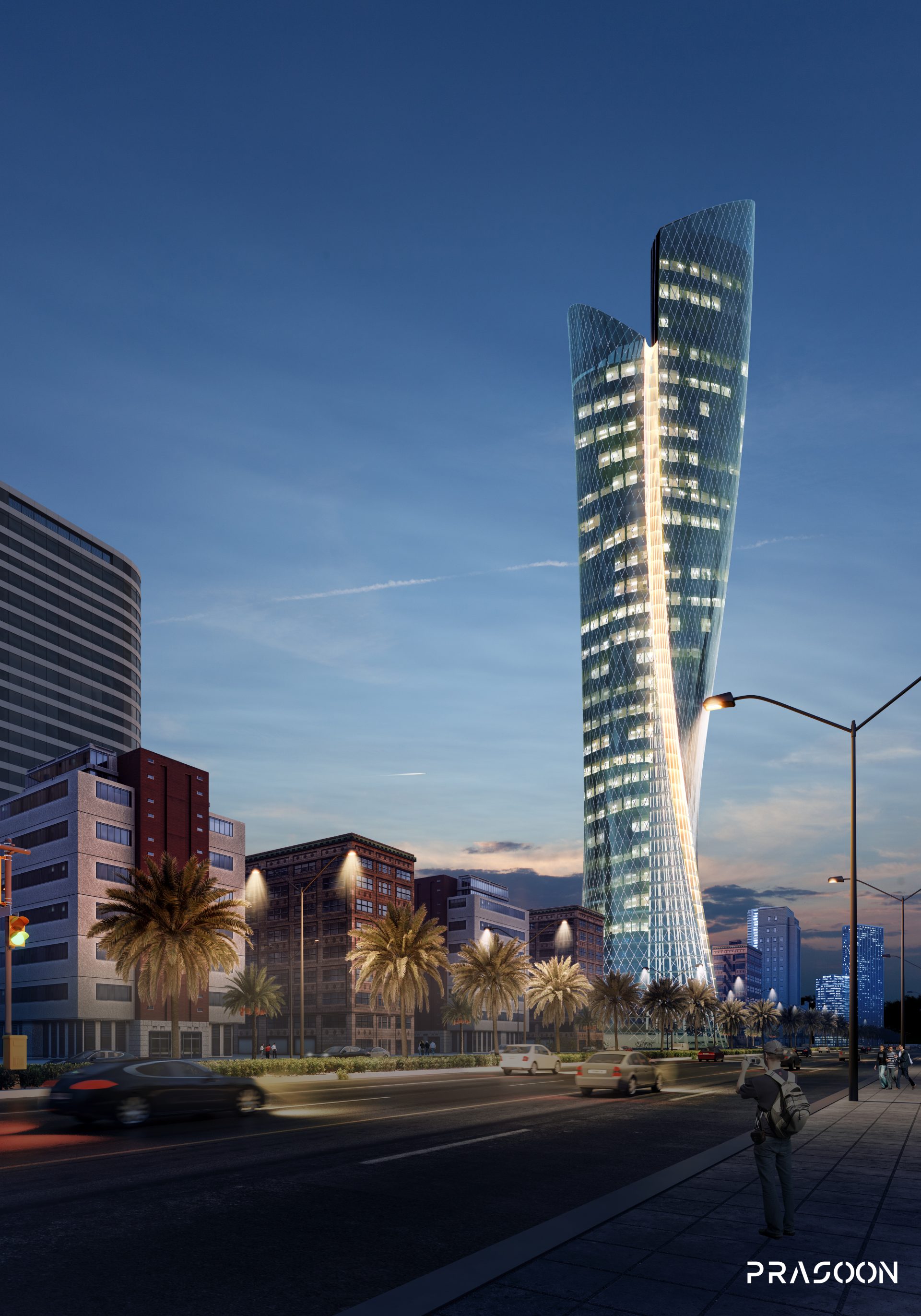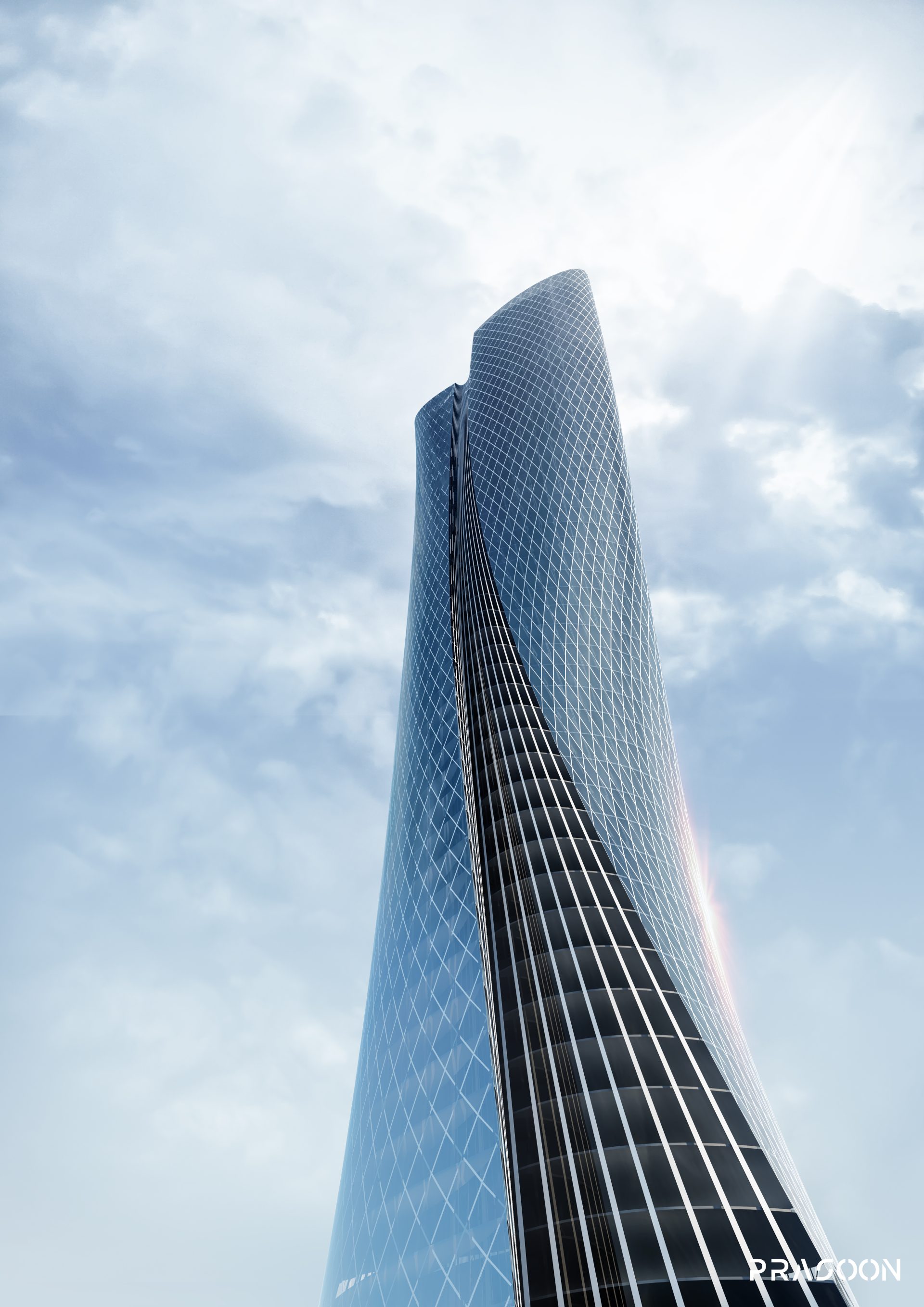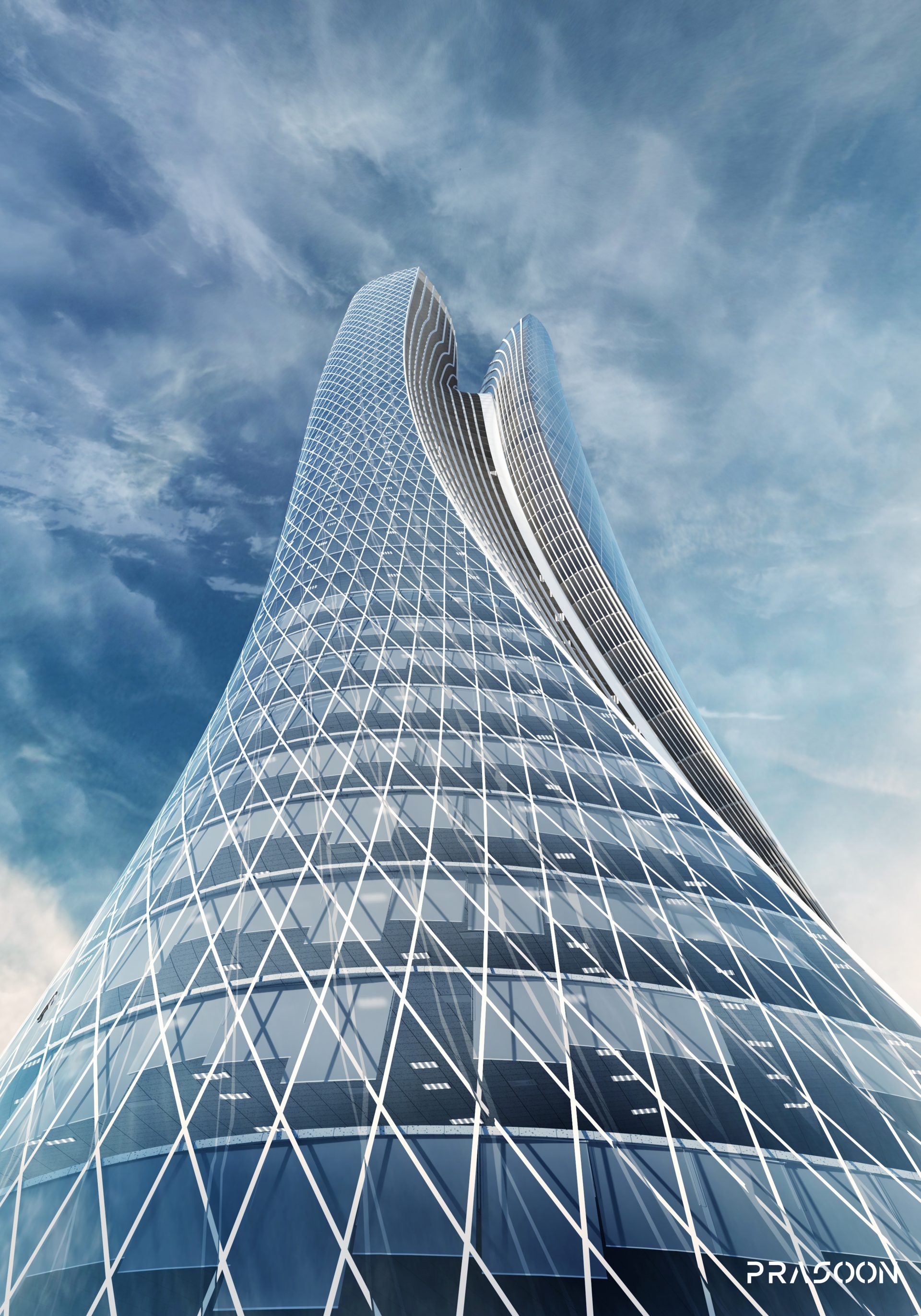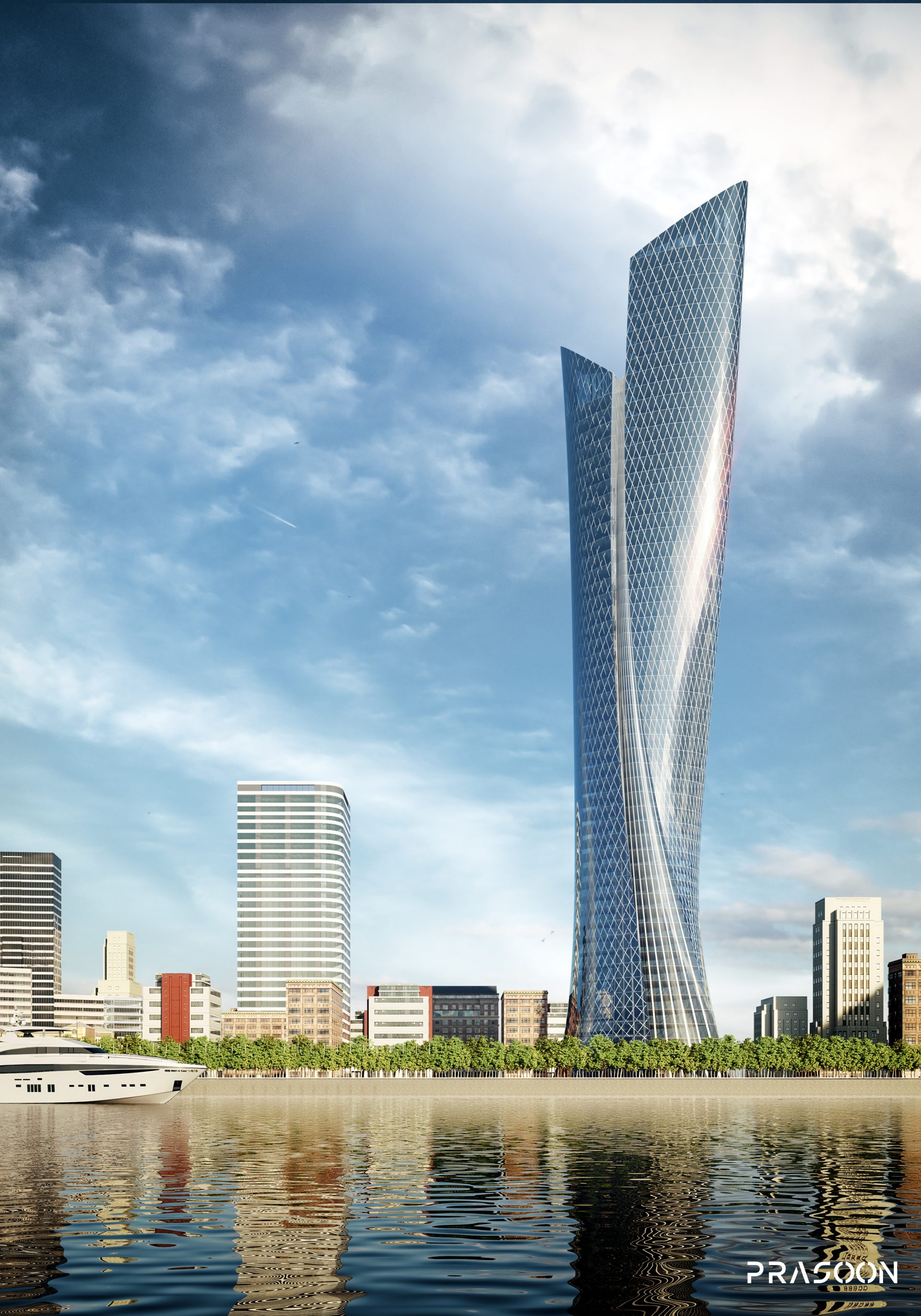 Location: Riyadh, Saudi Arabia
Project Type: Mixed-use Development
Built-up Area: 80,000 sqm
Project Description
A high-rise skyscraper concept located in Dubai, the 330m high Embrace Tower is proposed with exclusive spaces for offices, commercial ecosystem and serviced apartments. The form of the towers has been derived by the convergence of two tetragons at their base, much like an embrace; one clasped in the other.
This dynamic building envelope is an endeavour to embrace the needs of growing cities, creating commercial landmarks that deliver efficiency, sublimity and a conscious connection. A 10-storey high atrium creates a grand, welcoming experience for the guests. This green-certified building with high-performance building envelope reduces the environmental impact and ensures a sustainable connection. The unique form is also responsive to the wind-load, minimising structural costs while enhancing efficiency.
Very often in the hustle of city life, small but meaningful things like a minute to pause and appreciate your surroundings get overlooked and with 'Embrace' we intend to build that mindful connection; a quiet moment of appreciation.