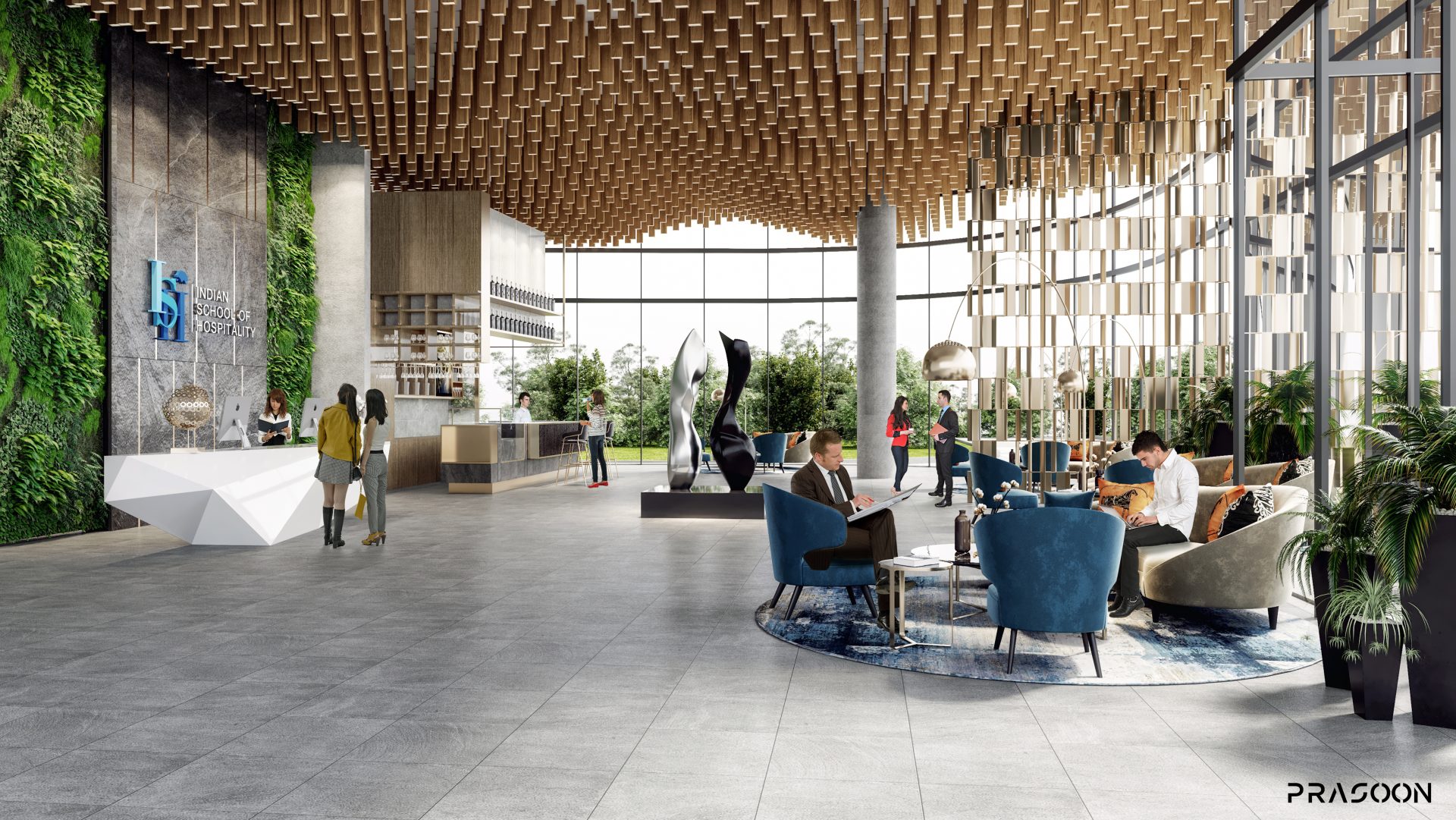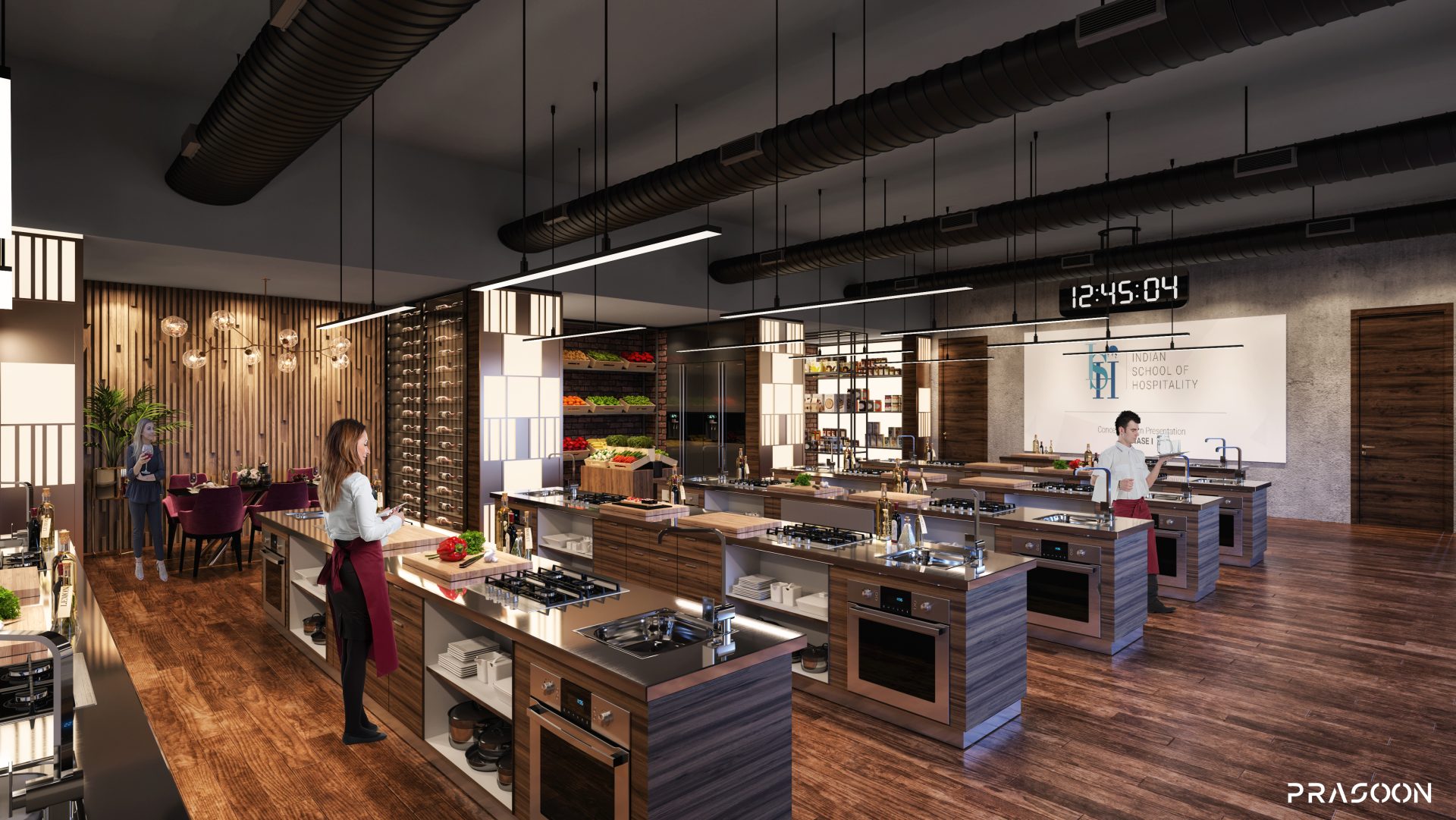 Location: Gurugram, India
Project Type: Institutional
Built-up Area: 6,000 sqm
Project Description
Indian School of Hospitality is one of the best hospitality management school in the country and is considered by the industry to be most robust and relevant in today's dynamic world of hospitality. It is also affiliated with the world's number one hotel management school, The École Hôtelière de Lausanne, Switzerland.
The entire design fosters the language of elite hospitality while revolving around creating a sensorial immersion for all the five senses, i.e., sight, hearing, smell, taste and touch.
An eclectic blend of elements such as a beautiful green wall with sculptures, nature-inspired elements create a visual treat for the guests. The sound from the cascading water body at the entrance creates a serene atmosphere adding to another sensory emersion- sound. The Student's deli/café at the lobby spreads fresh aromatic essence of eateries and drinks to stimulate the sense of smell while mouthwatering cuisine prepared by the students adds flavors to the experience. Different textures within the institution create versatility and create an immersive experience for all the end-users of the facility.
One of the main attractions of the institution is the world-class training kitchens with a specialty restaurant, all equipped with world-class amenities resonating to Master Chef Style kitchen. The warm interiors of the kitchen with timber as a primary material creates an overall raw experience making the user feel comfortable and a hedonistic part of the space.