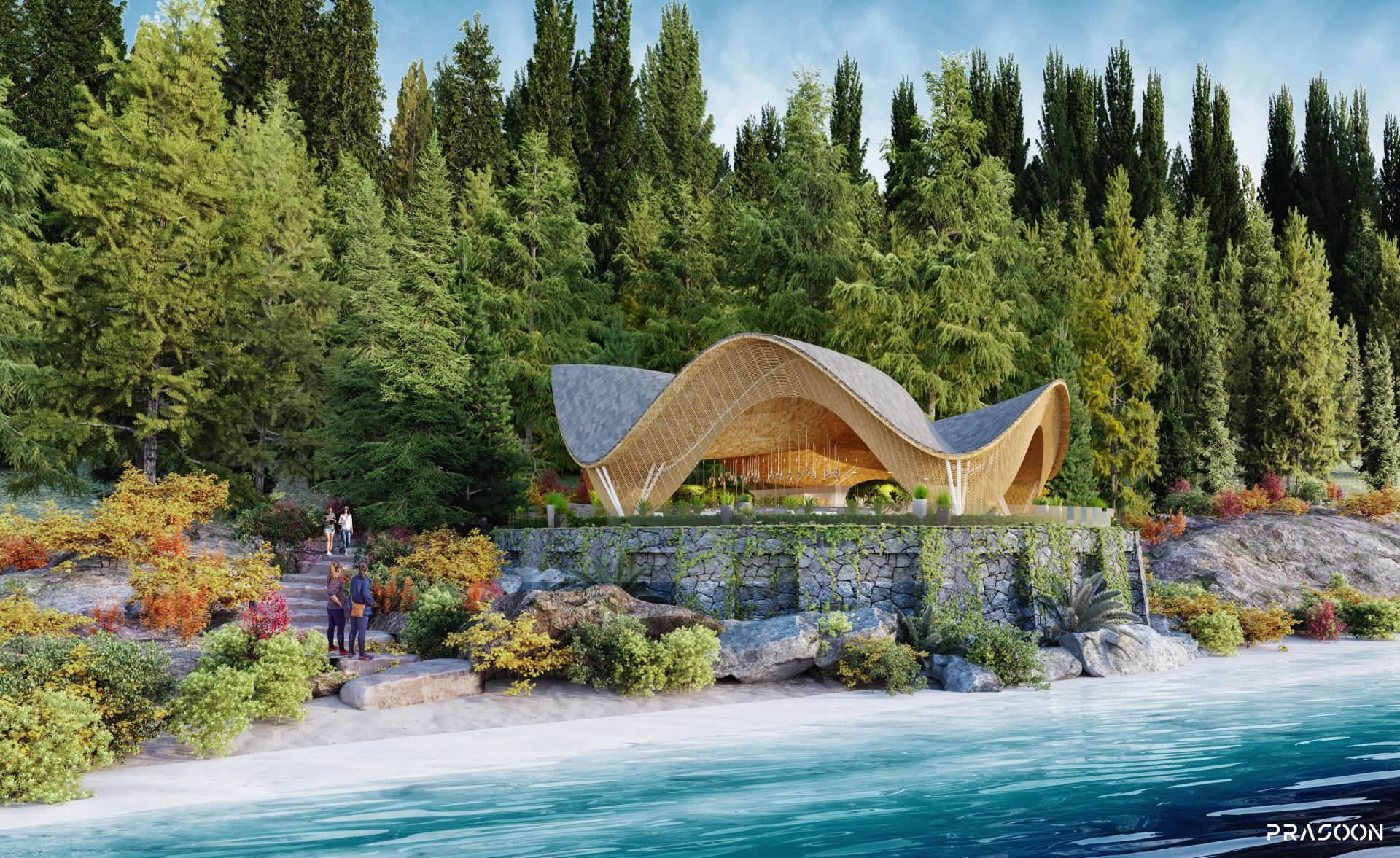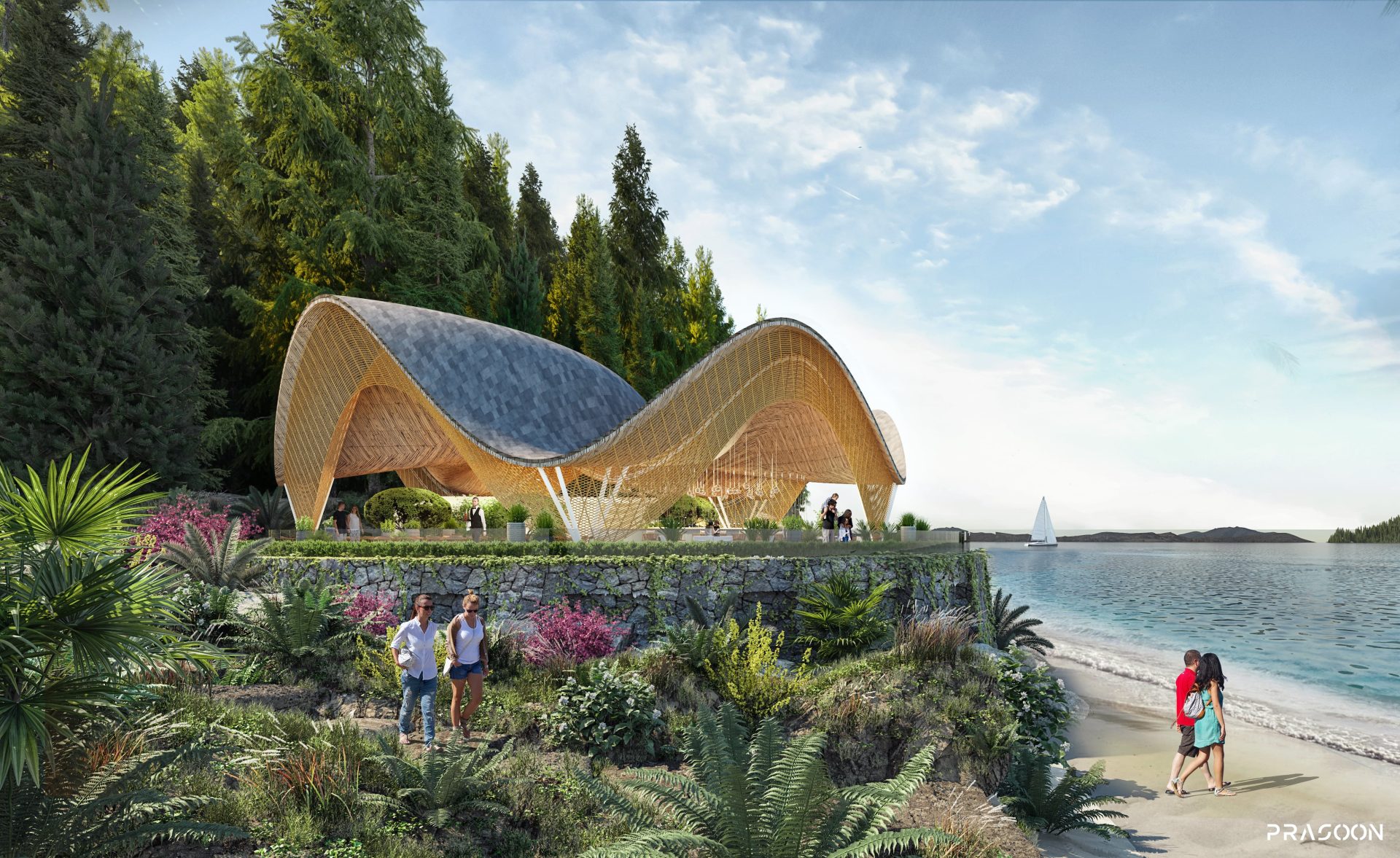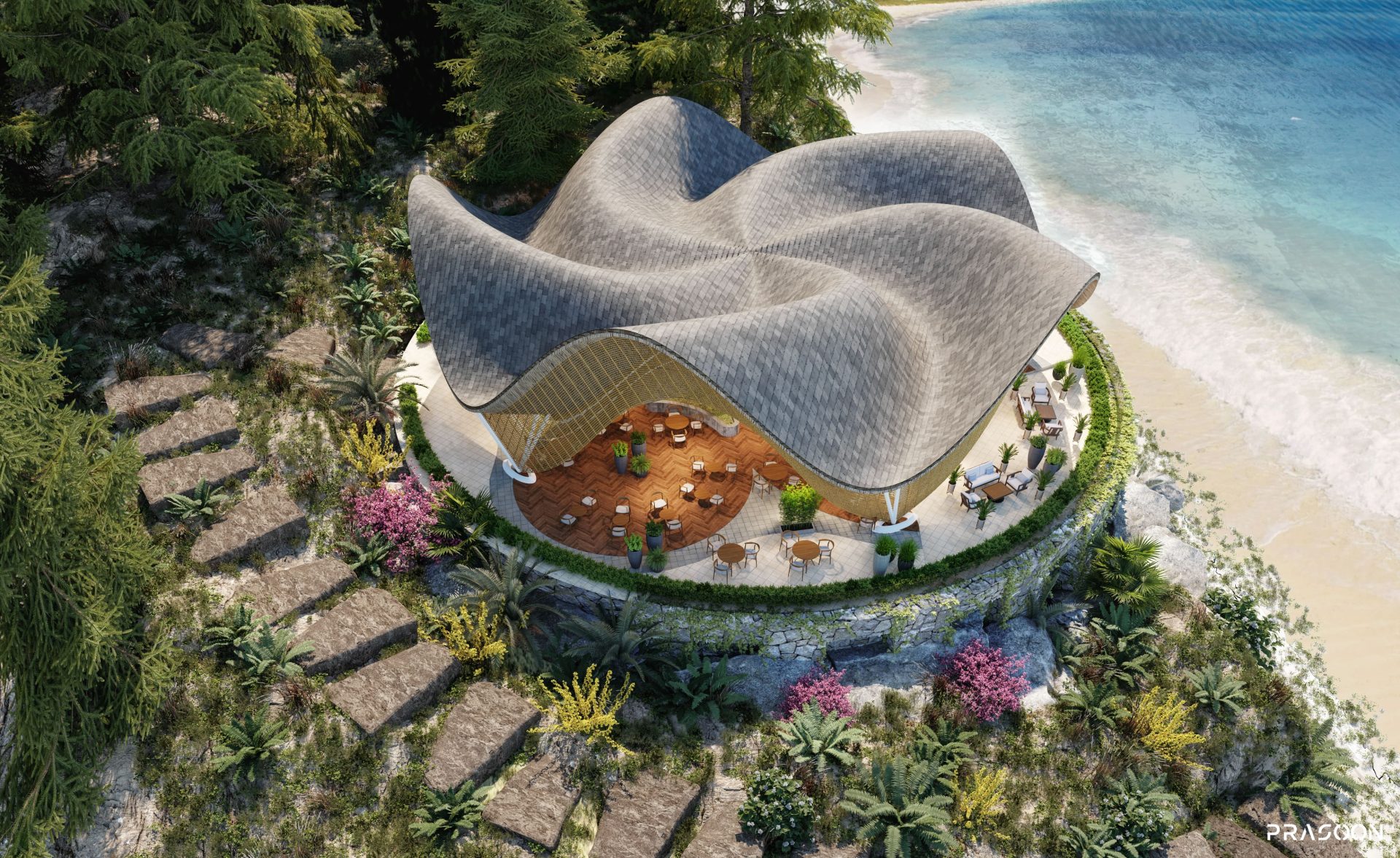 Location: Antigua, WI
Project Type: Hospitality
Built-up Area: 560 sqm
Project Description
The proposed beach restaurant is located on an idyllic piece of land on the pristine Turtle Bay Beach, Antigua. The site is framed by the panoramic views of the surrounding mountains, Caribbean waters and the lush flora of the region. With biomimicry at its heart, the parametric form for the restaurant has also evolved from the indigenous Caribbean flower- plumeria.
The dynamic form of the restaurant renders it a grand yet light experience. The openness of the design evokes the engagement of all the five senses with the pleasant sounds of the burbling water, delectable aroma, fresh breeze, sumptuous meals and uninterrupted views of the seascape. For a vibrant Caribbean experience, the ceiling features local woven bamboo design while being entirely made-up of locally sourced materials.
While fresh and captivating, the restaurant form has been envisioned with a local flavour to create a functional sculpture.