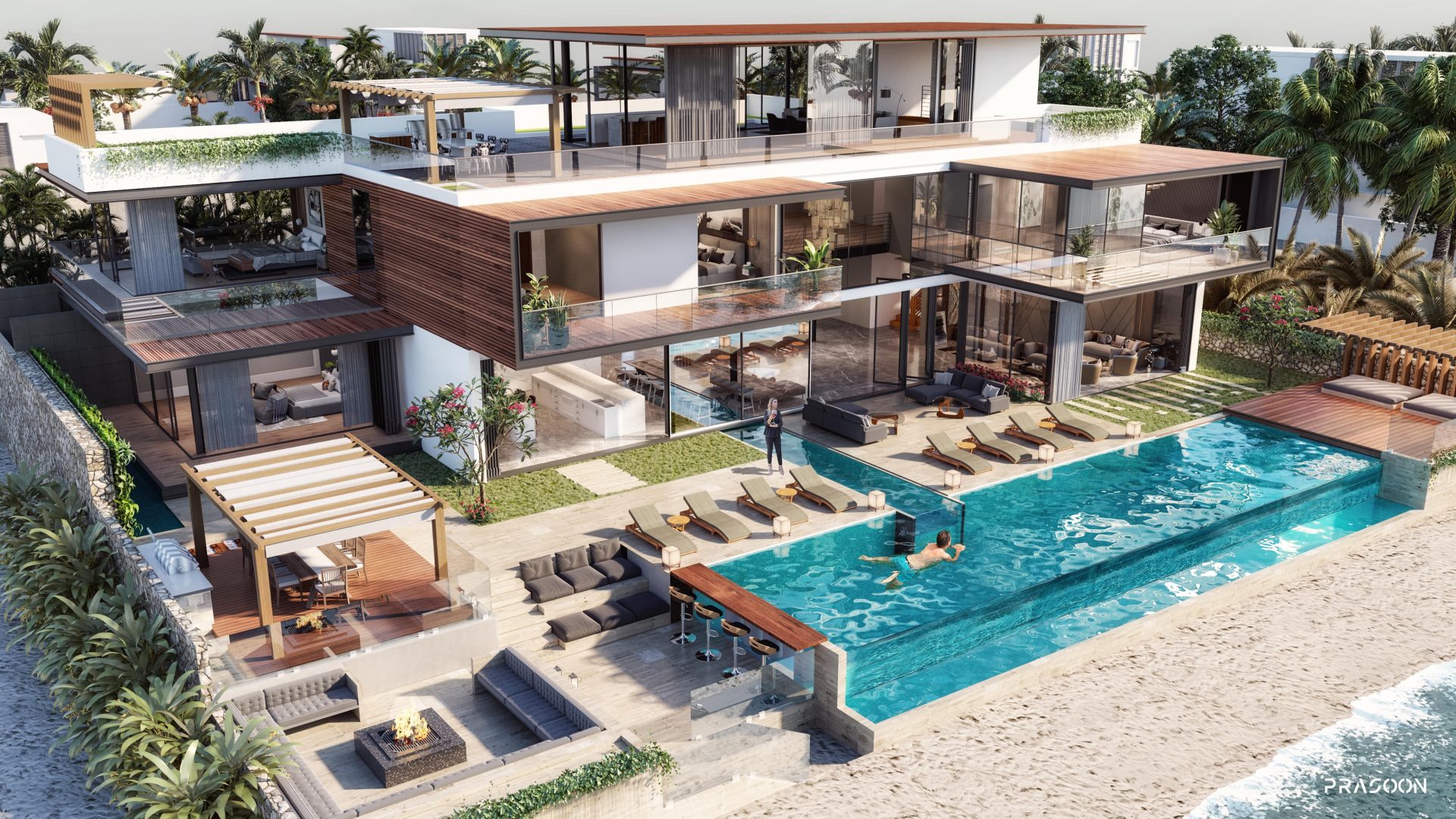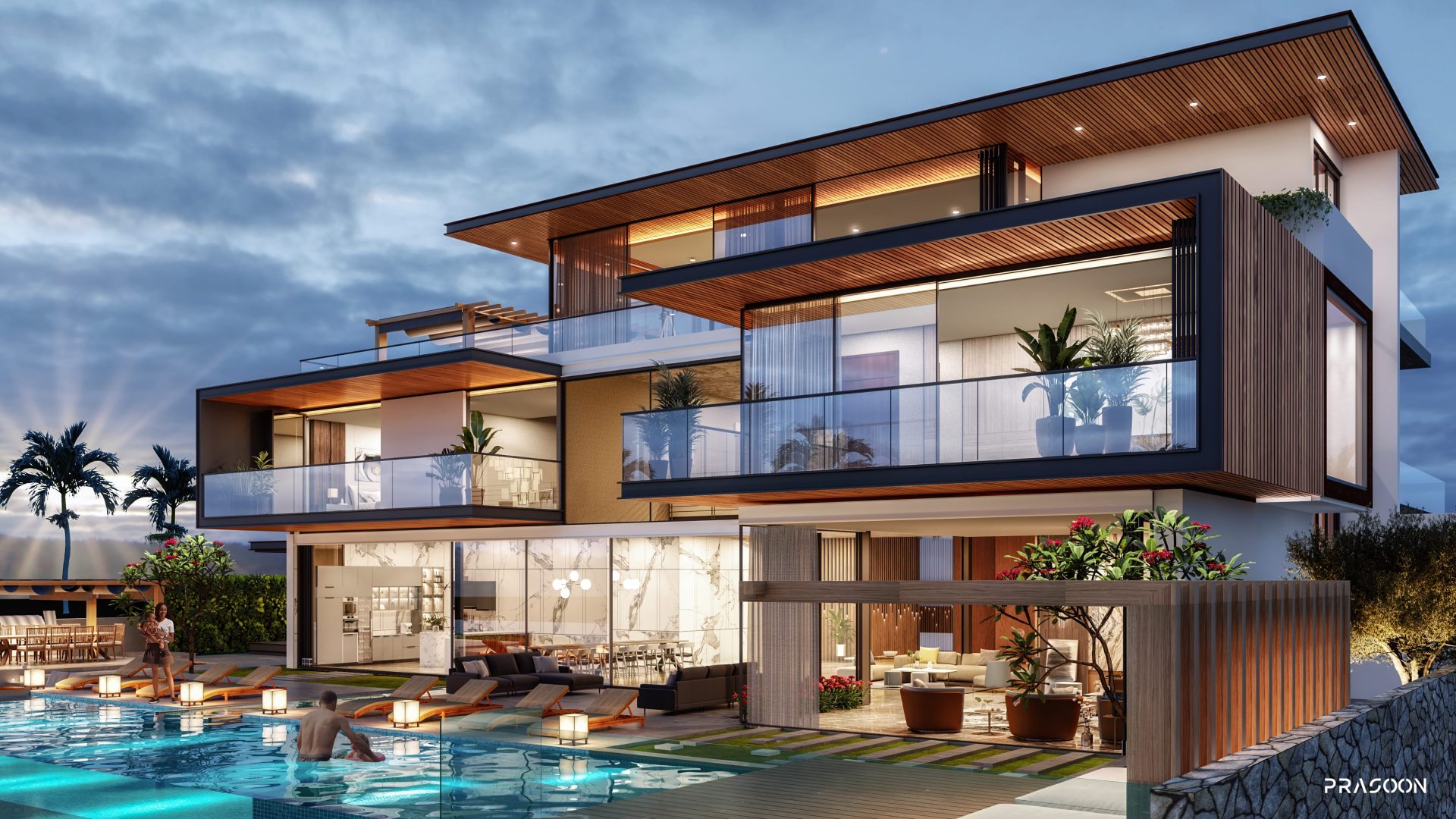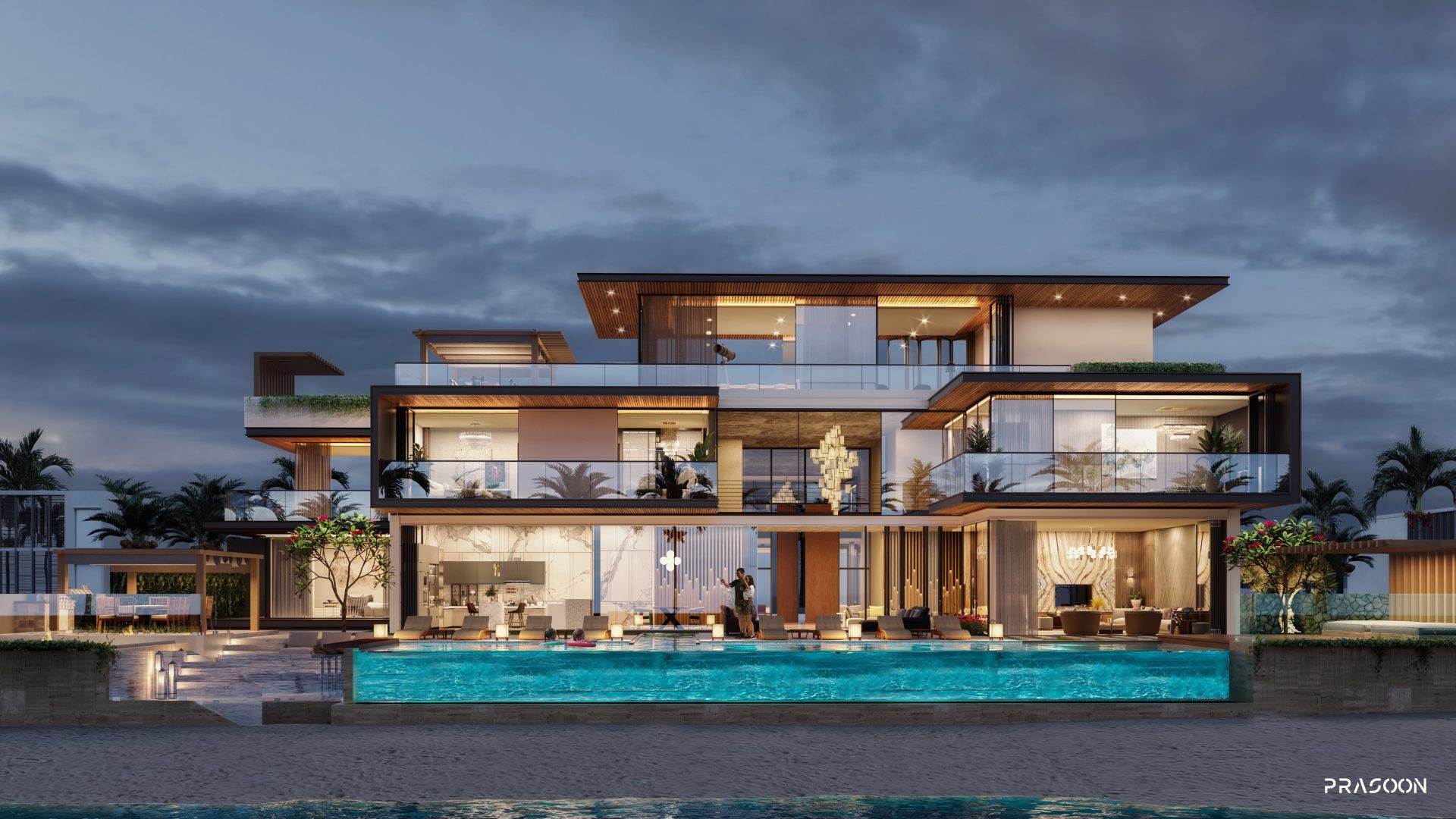 Location: Palm Jumeirah, Dubai, UAE
Project Type: Residential
Built-up Area: 955 sqm
Project Description
Located on one of the hottest property destinations at Palm Jumeirah, the design for this ultra-luxe villa justifies and responds to the stunning natural sea spectacle, affording palatial views for every angle.
With a modern minimalist outlook, the bold geometric impositions bring the awe-evoking complexity and exclusivity to the development. The inhabitant experience has been designed to seamlessly connect dramatic, light-infused interior spaces with lush, tranquil landscapes and water features. The gently terraced design of the resort seamlessly enables elegant architectural proportions within a grand open plan.
An abundance of amenities like tranquil water bodies, infinity pool, stargazing deck, rooftop deck and other indulgent facilities have been designed to seamlessly connect dramatic spaces with tailored landscapes.