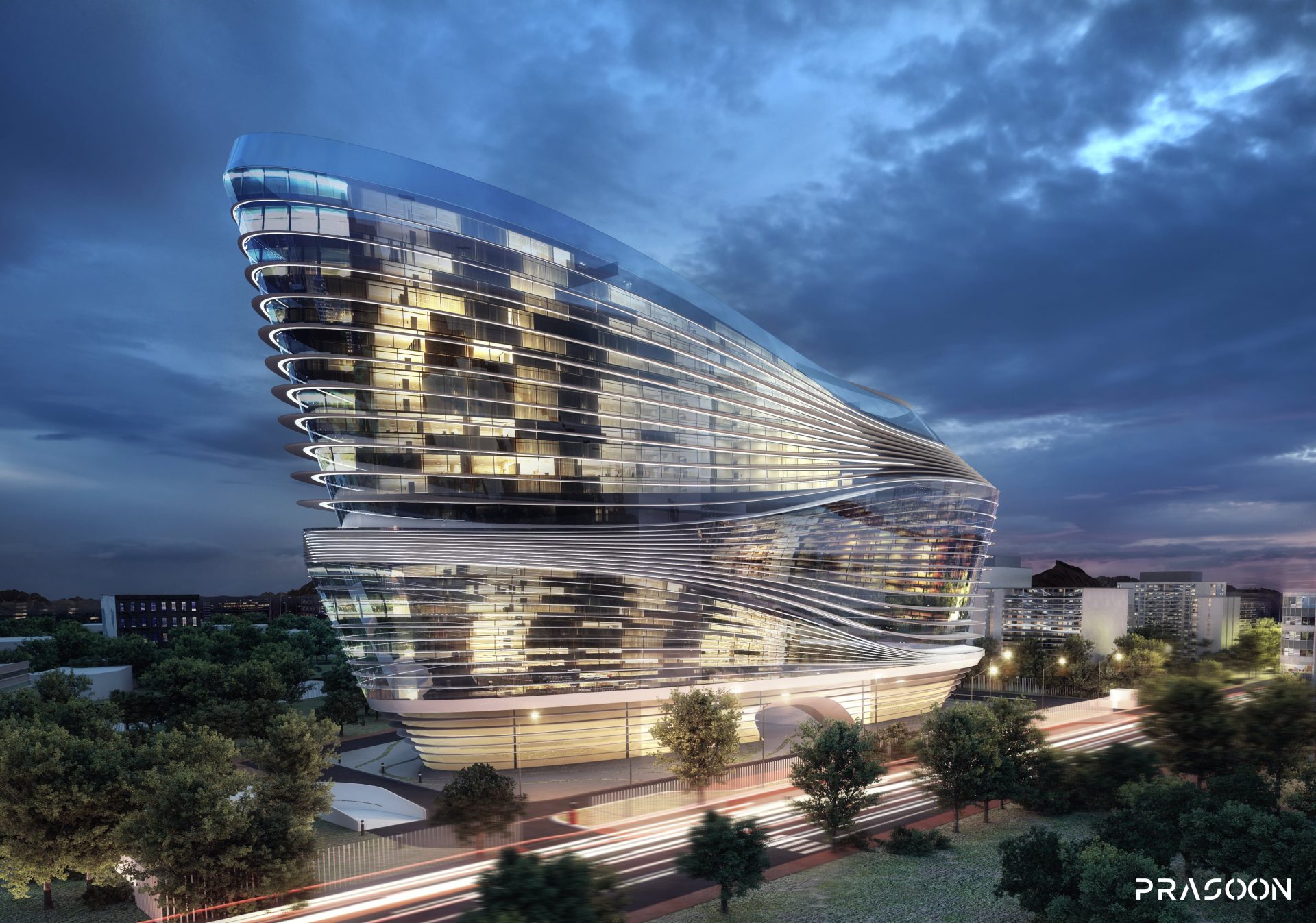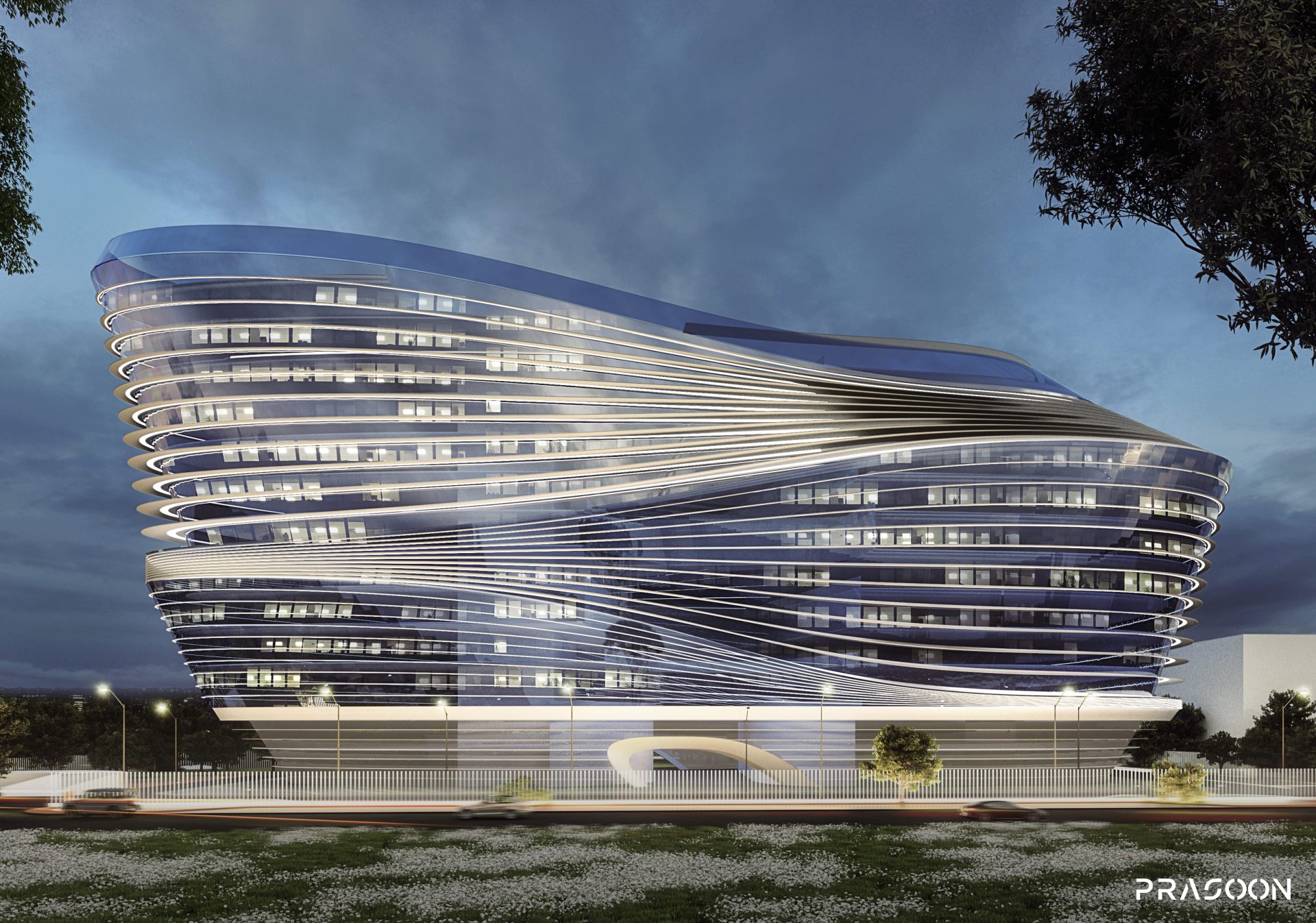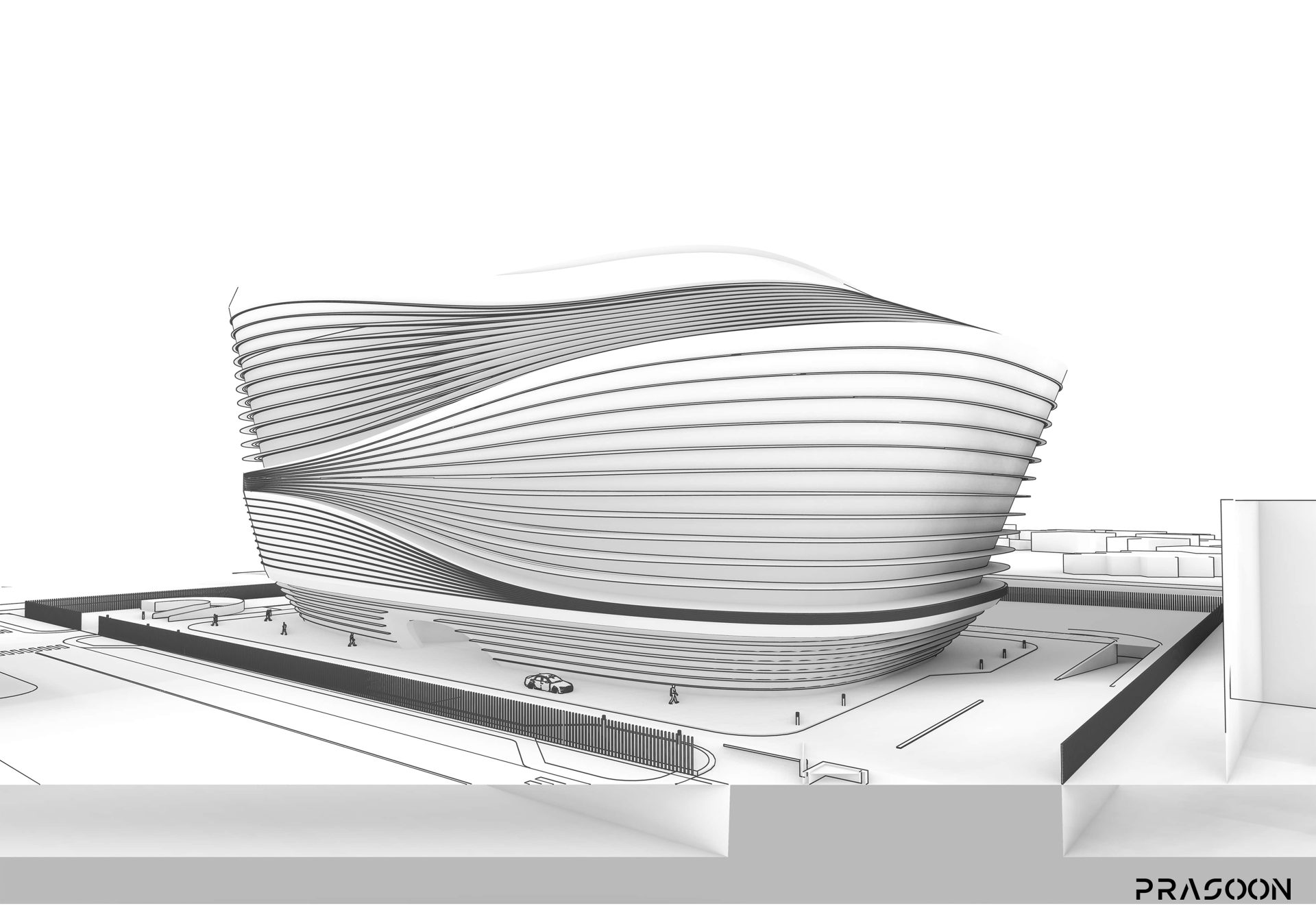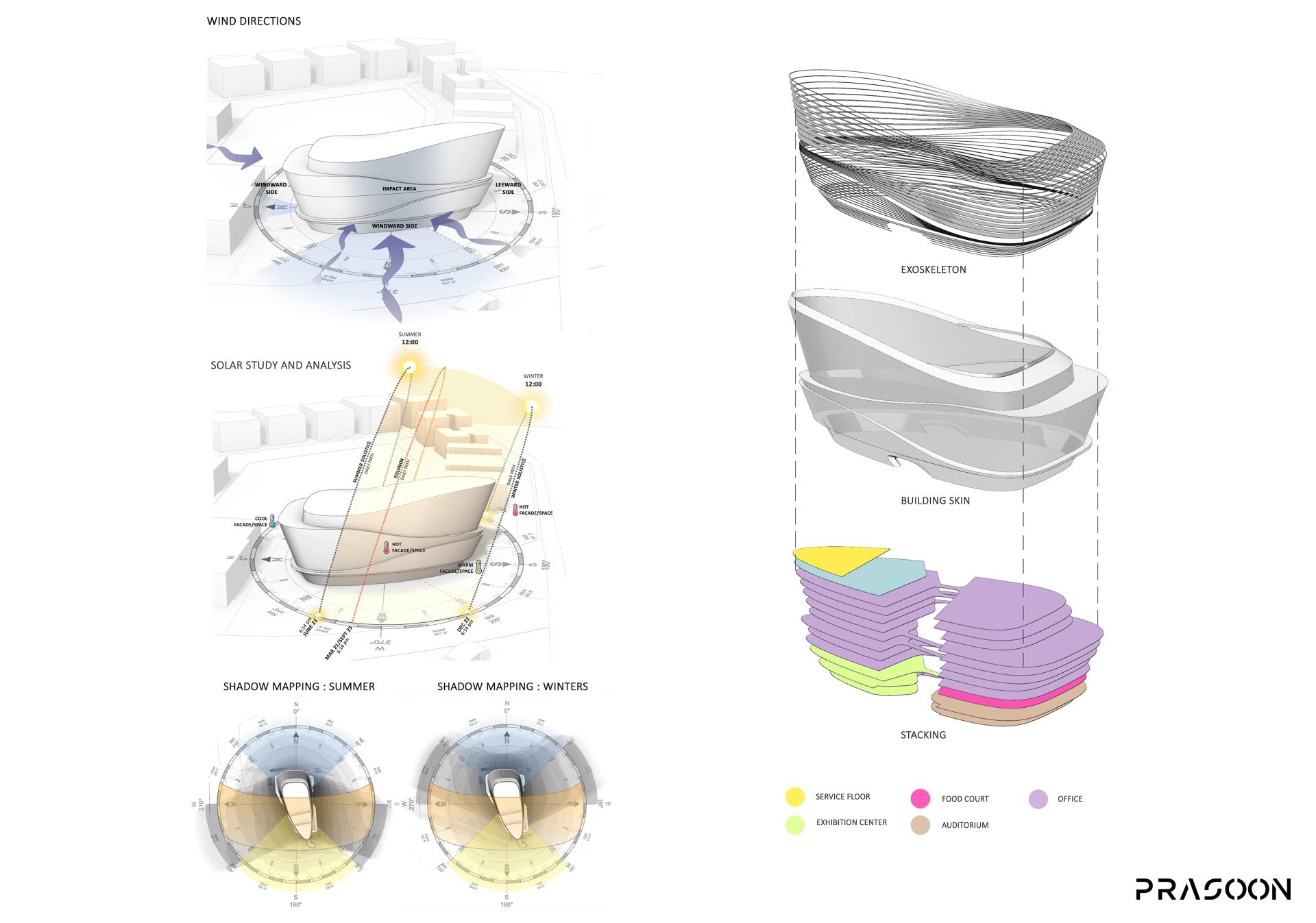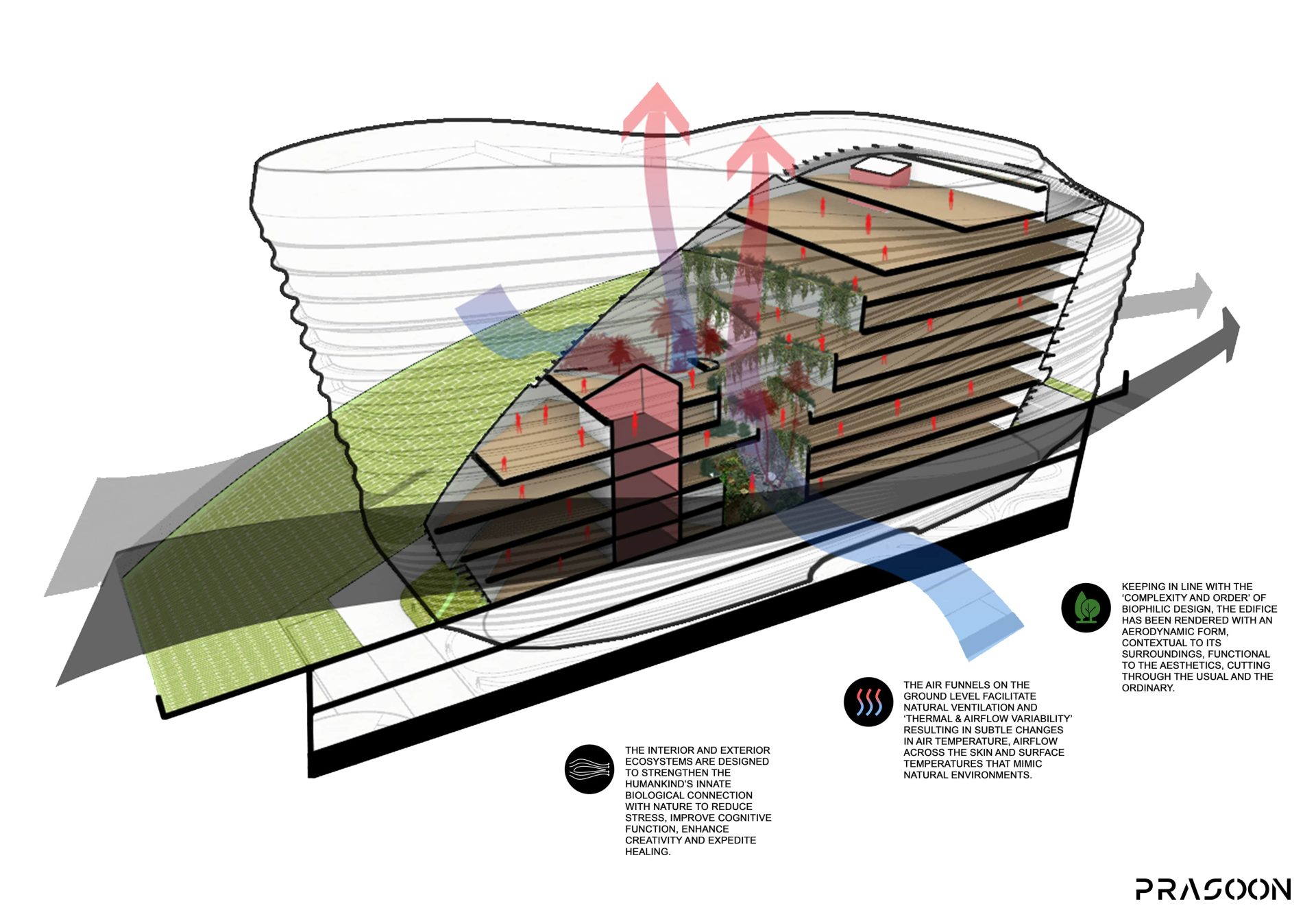 Location: Goa, India
Project Type: Commercial
Built-up Area: 60,965 sqm
Project Description
The Voyager is a commercial development spanning across 60,965 sqm area strategically located in Panaji, around the heart of all the action that Goa stands for.
The design is an abstraction of the fishing boats swarming the waters of the coastal city enhanced with a fluid, waveform exoskeleton that evokes marine movement keeping in line with the element of biomorphic forms & patterns of biophilic architecture. The idea was to incorporate the contextual references in an abstracted manner and combine them with practical responses to climate, functional and biophilic requirements of commercial architecture. The abstraction transforms the literal into something iconic, allowing multiple interpretations of these references both in terms of how they are applied and how they are read.
The overall design explores the spatial and human opportunities that exist and realise more focused results to the triple bottom line of people, planet and profit in an iconic setting.