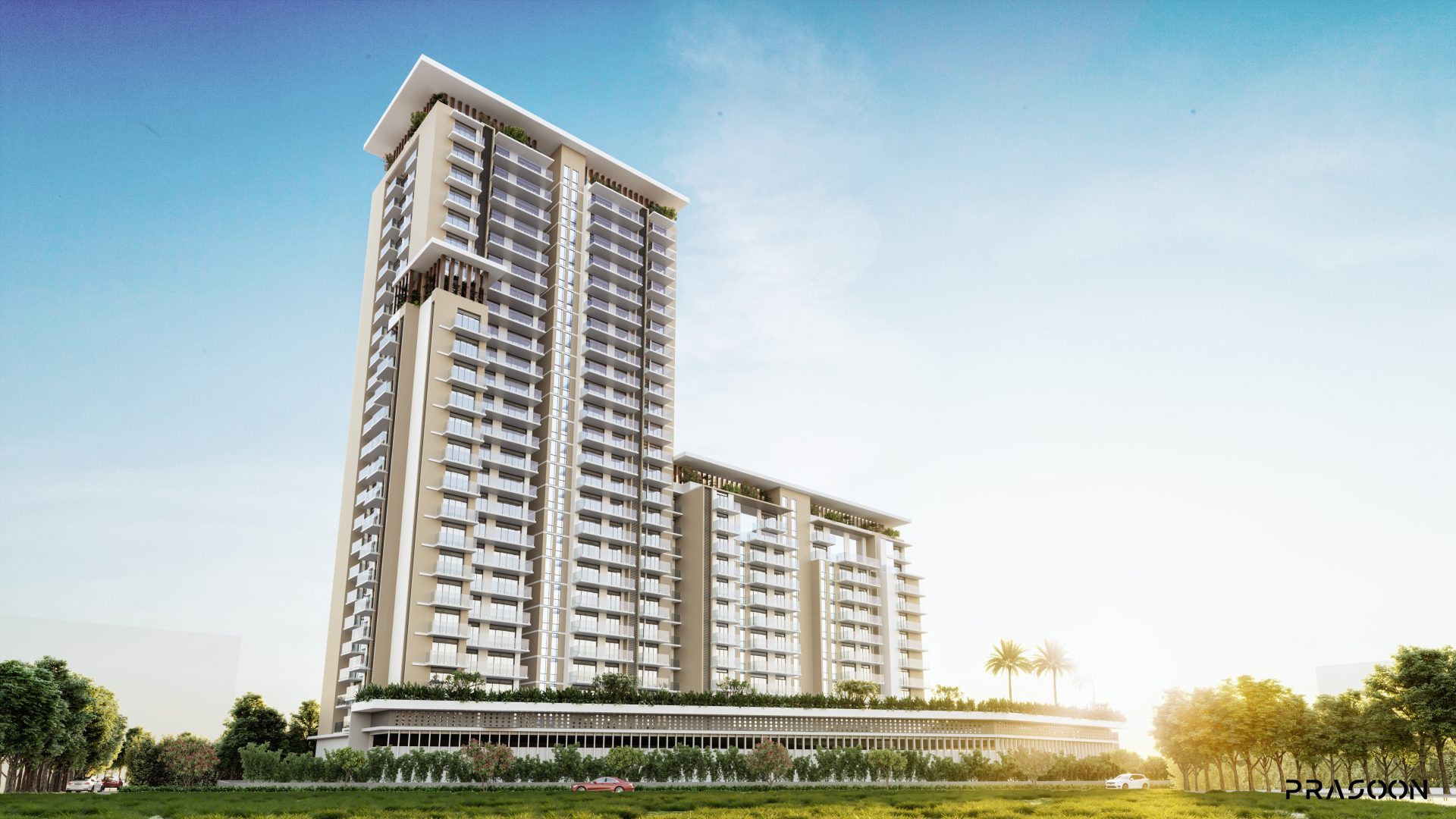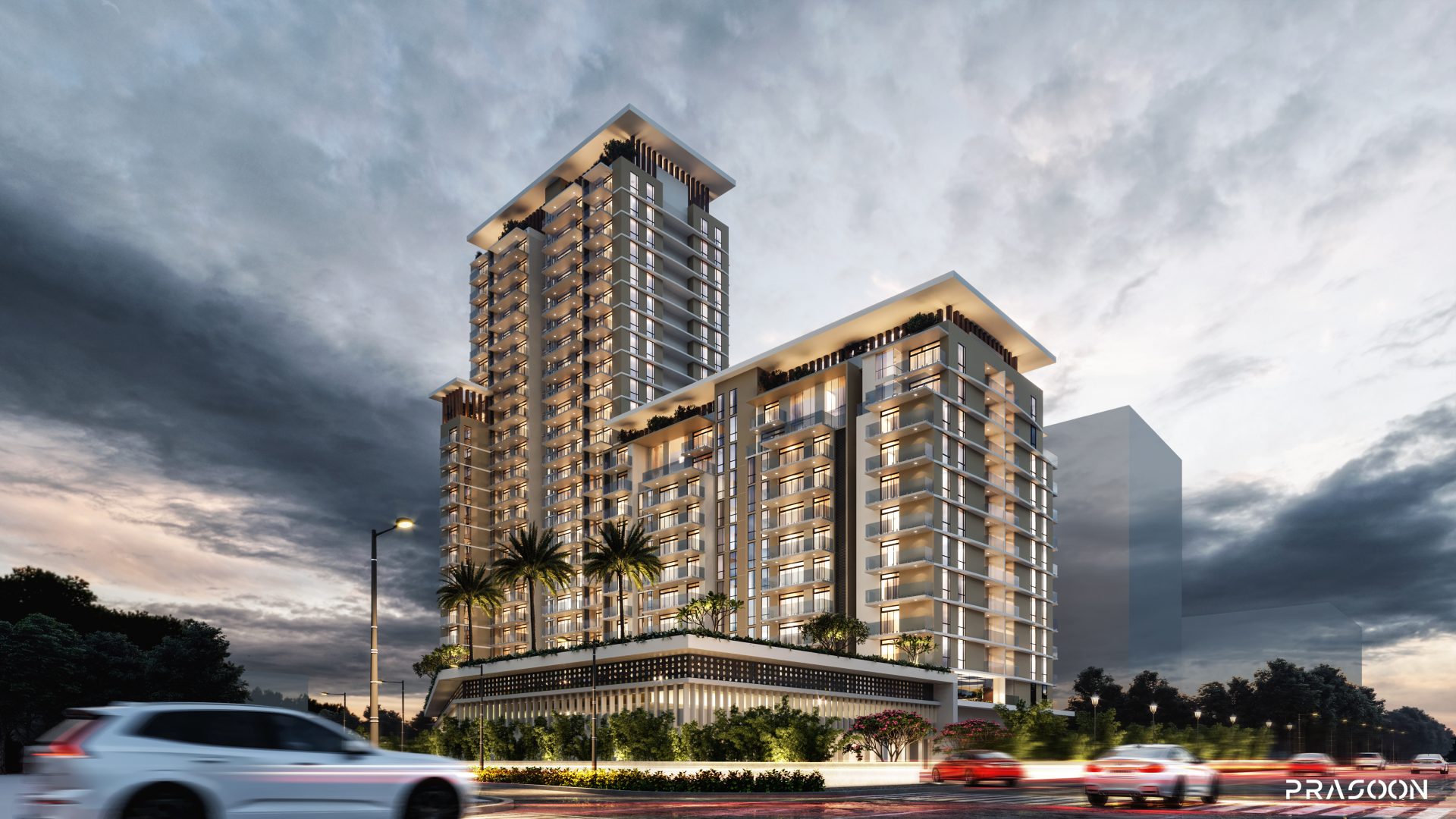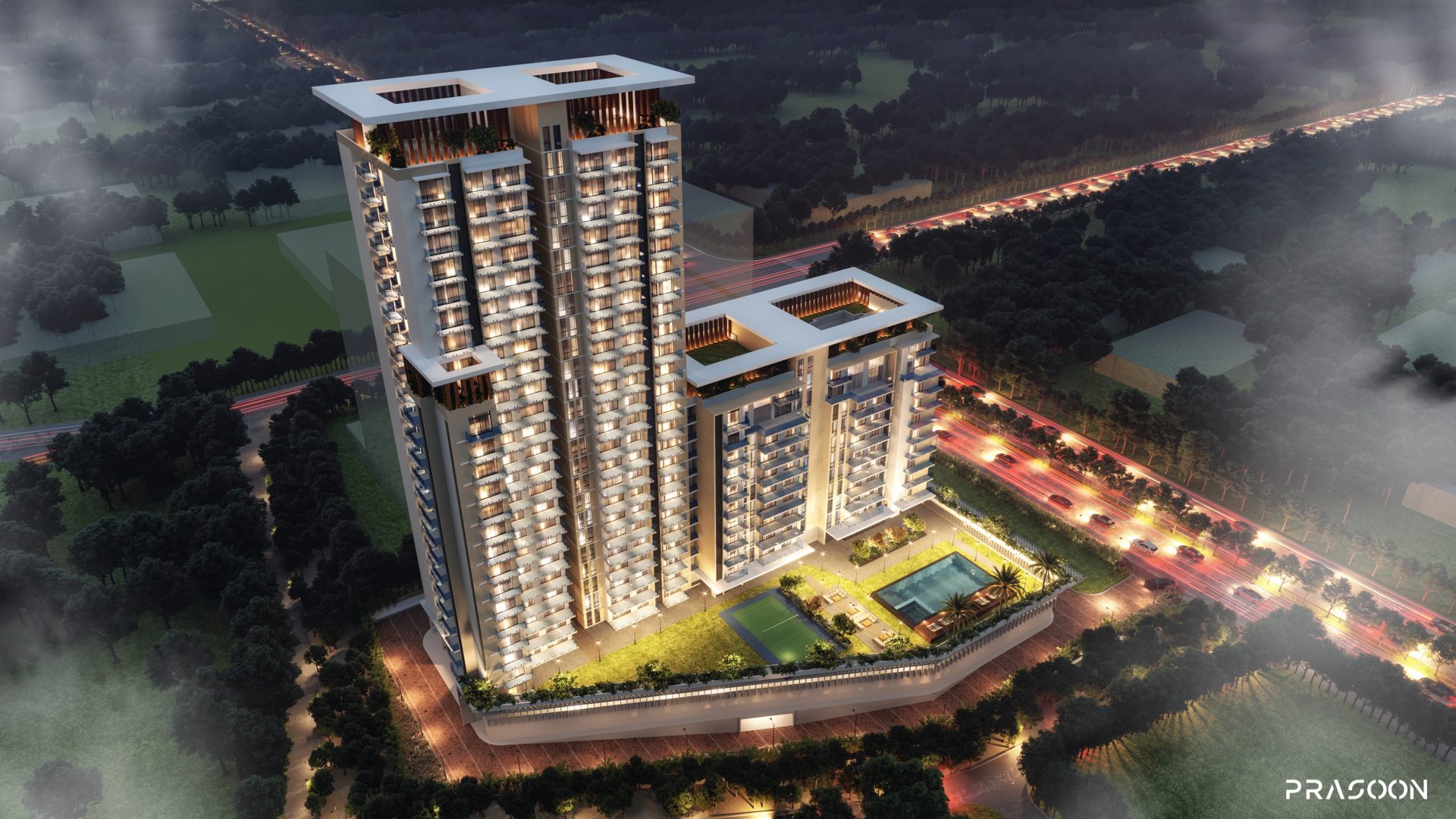 Location: Bhopal, India
Project Type: Residential
Built-up Area: 41,000 sq.mt.
Project Description
The proposed design is composed of two adjacent towers standing at 34.10 m and 74.40 m. The varying
heights of the towers meet the growing demand for bespoke buildings with unique programmatic
requirements and add overall quality by actively integrating with the surrounding city fabric of Bhopal. A
modern façade is an endeavor to create a residential landmark that redefines the housing real estate
of the city.
All the apartments enjoy large full-height windows, broad terraces and spacious balconies to offer
unobstructed views of the Lake City and the surrounding lush landscaping. The strategic
compartmentalization of the residential units towards one side of the site also enables a wide expanse
of landscaped and open areas to add a greater cohesion with the natural surroundings. The abundance
of amenities enhances community living for the residents, which results in an enhanced quality of life.
The inclusion of this area would provide the residents with ample opportunities to steal some moments
from the hectic city life for themselves to indulge with their surroundings and nature. The entire
development has been designed with a sustainable perspective. From natural ventilation, maximized
diffused light, water-efficient fixtures, provisions like rainwater harvesting, STP, efficient glazing to eco-
friendly materials and much more, each aspect is conscious to the environment. It works towards
minimising the carbon footprint of the overall development, today and tomorrow. The overall design
draws from the principles of sustainability, functionality, serenity and history to create for the future.